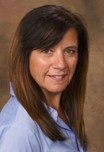 LTP #35148P
Parvin, pronounced "
Paveen
", is originally from the Bay Area. She has a bachelor's degree in Communications and is a Licensed Tax Preparer in the State of Oregon. She thrives on customer interaction and has held a variety of positions in the fields of technology, insurance and marketing.
Parvin is married with two daughters. She enjoys travel, running, yoga and spending time at the beach.